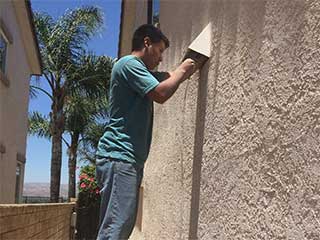 Signs A Cleaning Is Necessary
How can you tell whether your dryer's vent is in need of attention? Thankfully, there are a few checks you can do to see if it is! First and foremost, you may be able to simply look at your vent yourself and see whether or not there's lint, dust, and other materials stuck in it and clogging it up. Another indication is if your energy bill is rising over time and you don't have any other ideas as to why. Along with this, pay attention to how long it takes for your clothes to dry fully and if you have to add time onto the cycle in order to get rid of lingering dampness. These can all show that your vent could use some TLC!
Is It Really Important?
While cleaning a vent may not sound like all that big of a deal and like something you could just wave off until later, it's not that simple! You may be losing out over time when it comes to energy spending thanks to the longer run times for your dryer. The blocked vent makes it hard for the hot air to get through and dry your clothing, which is why it may be taking longer. These extended cycles add up over time! The biggest concern, however, is with the safety of your home as well as those inside it. The trapped lint can eventually start to burn due to the heat and can cause a fire. If you smell burning when your dryer's running, turn it off and refrain from using it again until the vent is taken care of!
Let An Expert Tend To It
One of our technicians will use the best tools around to make sure that your dryer's vent is clear and safe again! We can come out when convenient for you and get right to work quickly and efficiently.
Contact Us Today
Take the first step and call Air Duct Cleaning Oceanside now!
Need more? We also provide: