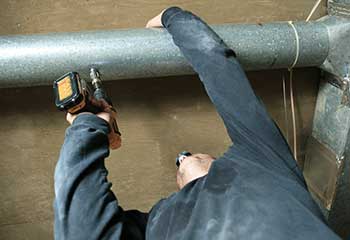 Air Duct Replacement
Customer Issue: Mr. Bryan knew his air ducts needed replacing, as it had been over 17 years since he'd moved into his home.
Our Solution: After examining Mr. Bryan's air ducts to confirm they needed replacing, our professionals agreed that they were starting to break down. We removed the ductwork in place carefully, then our team installed in new ducts. We sealed them securely to assure that no air loss would occur on the way in or out.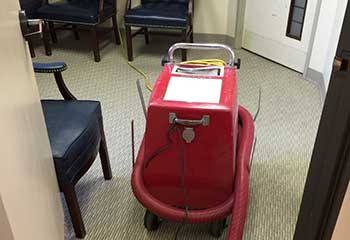 Air Duct Cleaning
Customer Issue: A local resident planning for the coming seasons wanted to make sure his air ducts were in top shape.
Our Solution: This medium sized house had a fairly standard air duct system, so our procedures didn't require much amendment. Detaching the HVAC and vents let us insert our air hoses with powered whips, scrubbers, and brushes on the heads through the length of each duct.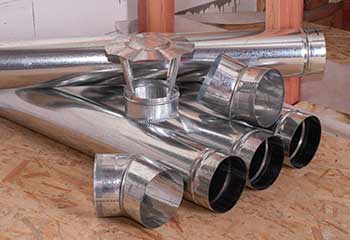 Vent Replacement
Customer Issue: After dealing with some moisture issues, the Susiyas needed two vents replaced.
Our Solution: The customer took the grate dimensions for us ahead of time, so the necessary replacement parts were on hand upon our arrival. After unscrewing and removing the old vents, our team cleaned the rims and duct entrances and put in the new ones with a fresh set of screws.
Hossein Susiya
- Oceanside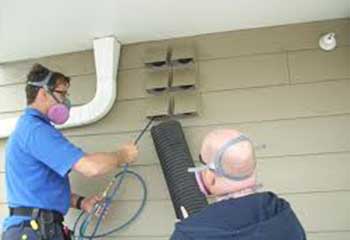 Dryer Vent Cleaning
Customer Issue: Mr. Newman needed his dryer vent cleaned.
Our Solution: Our technician first examined the customer's dryer vent for leaks. After sealing two small leaks, he used professional cleaning equipment to vacuum out all the dust and debris which had accumulated in the dryer vent. The customer was very pleased with the results and the cost of the cleaning.
Vent Cleaning
Customer Issue: Dirty vents.
Our Solution: We removed all the vents and registers and used special cleaning solutions to remove all their accumulated dirt and grime. We then vacuumed the top of the ducts at each opening and carefully re-attached the covers.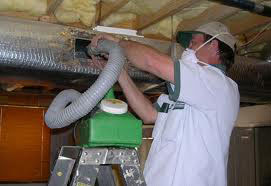 Air Duct Cleaning
Customer Issue: Air ducts needed cleaning.
Our Solution: We inspected the ductwork and proceeded to thoroughly clean all of its different sections, focusing in particularly on the ones in the areas where the renovation work took place, in order to remove all the dust and debris that had accumulated inside them.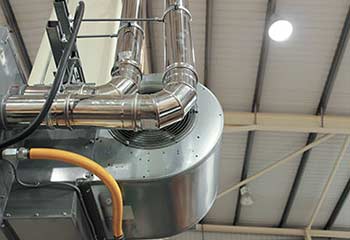 Commercial Air Duct Cleaning
Customer Issue: Contaminated Commercial Ductworks.
Our Solution: We have had a lab confirmation of mold on the fungi scrub we have taken. There was severe mold growth on the interior duct mastic. We have addressed the issue with antimicrobial solution after cleaning up the ductworks thoroughly.
Nicole Harvey
- Oceanside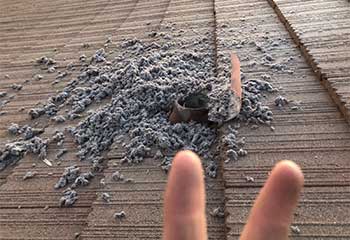 Air Duct Cleaning
Customer Issue: Dirty Air Ducts.
Our Solution: We have quickly established the HVAC air ducts had a considerable amount of dust and pollen built up. We have cleaned and sanitized the register covers and grills, as well as the air filter and furnace.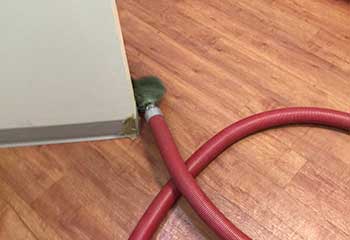 Kitchen Exhaust Hood Cleaning
Customer Issue: Inefficient Kitchen Exhaust Hood.
Our Solution: Upon inspection we have found a significant amount of grease and small debris. We have thoroughly scraped and cleaned the surface inch by inch until no signs of oil were visible. The exhaust hood was back in function.
Christopher Stevenson
- Oceanside